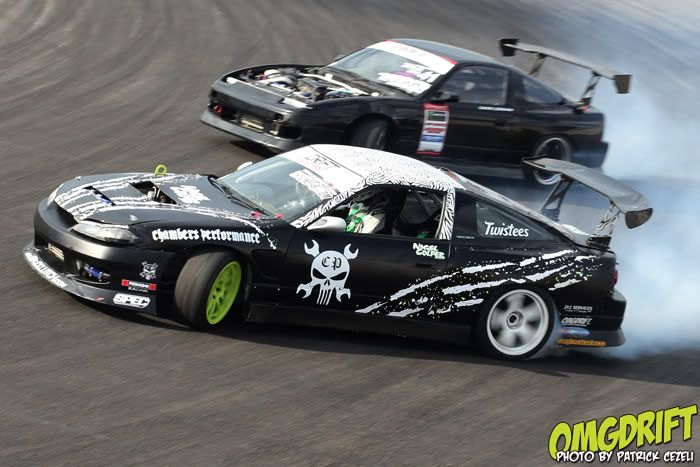 This past weekend seen the final round of the Drift Allstars championship that has taken part all across Europe this year. The final round took place at Wembley stadium in the heart of London. This was my first time at Drift Allstars and I have to say I was really impressed with entire event. I will let OMG photog Stew Noble give you the full low down on what happened at the event as I just want to share my photos from the event!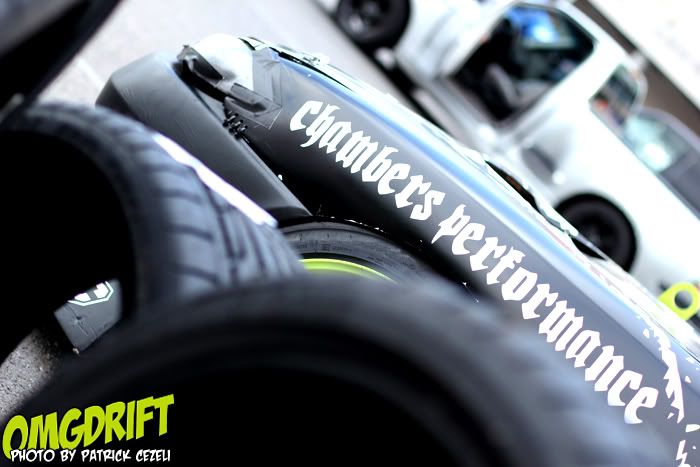 I travelled over with Nigel Colfer in the Chambers Performance Nissan 180sx. Nigel was trying out Marangoni Tyres for the last round and got to grips with them very quickly.
I will never miss an opportunity to photograph a hottie – Marangoni Tyre girl Jen Morgan was more than happy to oblige.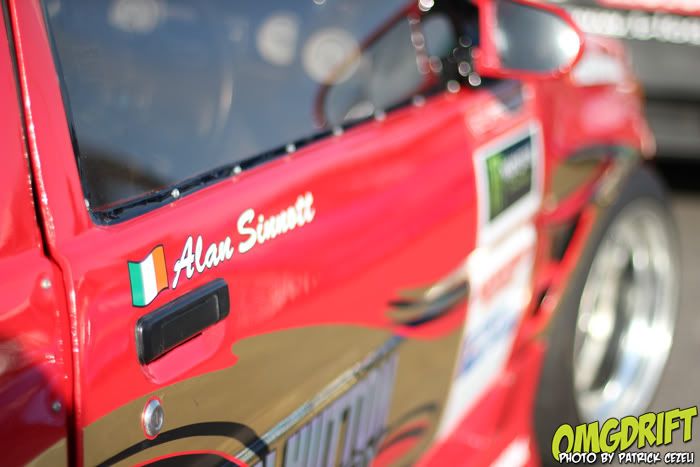 It was a bit of an Irish invasion in London. Newly crowned Prodrift champion Alan Sinnott was there in his AE86. I love the new colour scheme of the car.
As ever the WKD team where at another event in another championship! Above is WKD team owner Wez Keating in his strawberry faced 180sx.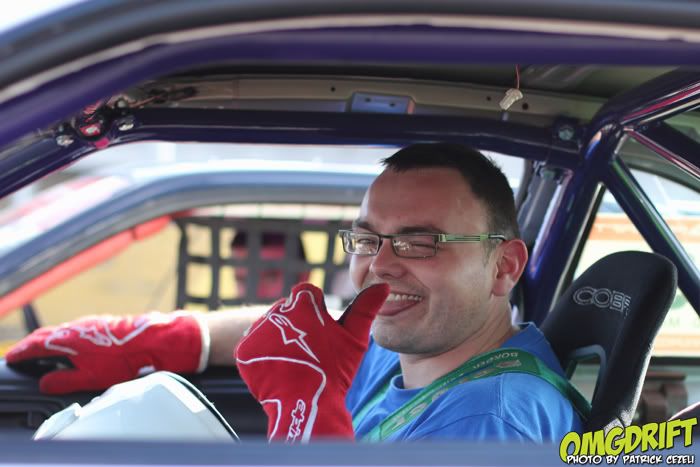 Dan Moorhead was also over supporting Wez in the MG Crash Repairs S14. Dan was telling me that the weekend in London was the 4th of 5 weekends drifting in a row!! This weekend coming WKD will be at the BDC.

Chrsity Carpenter also made the trip from Ireland to compete. The Yokohama S15 is truly an awesome car!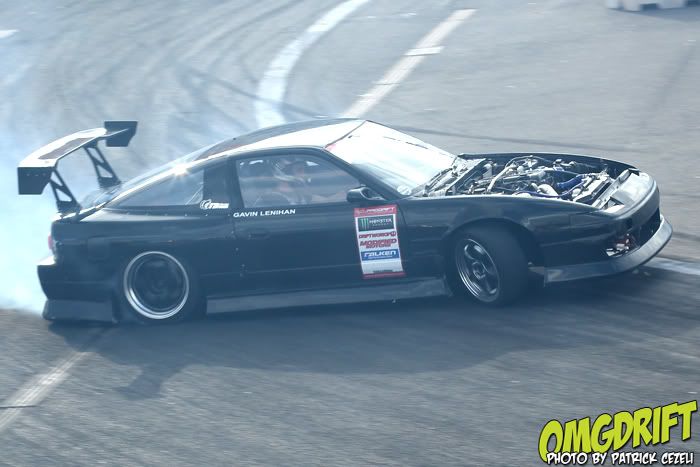 Gavin Lenihan has been very impressive this year scoring a victory at Round 4 in Prodrift already. To be honest it was almost like being at home in Ireland we had that many drivers over! The Deane brothers also made an appearance but neither of them were on track when I was taking pics so I'm giving them a public apology for not being able to feature them. However, Im sure Stew will do them way more justice anyway with his report that is to follow.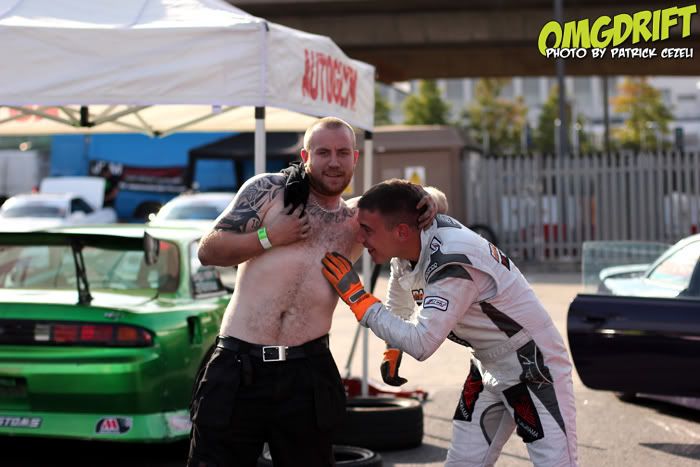 Some of you will probably recognize Christy Carpenter in this photo, the topless guy is Jules Chambers of Chambers Performance. As you can tell Jules is a real character and had Team Colfer and myself in stitches all weekend. Had to put this pic up, sorry guys!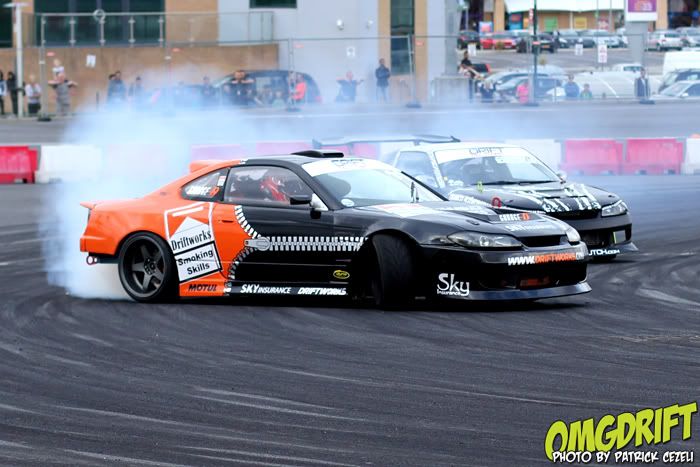 Dai Yoshihara was competing in the Driftworks S15 that is usually piloted by Phil Morrison. Originally, Dai was meant to drive the DW R32 but a blown turbo put paid to that and Phil kindly gave up his seat. Here you can see Dai been closely followed by Nigel Colfer. I really wanted to go and say hi to Dai all weekend but Im afraid I was a bit star-struck, as Dai is my favorite FormulaD driver. I'll definitely pluck up the courage at Irwindale.
And the prize for loudest car of the event goes too….. Matt Carter!!!!! Dayum this thing is loud, loved it though each time it ran the course!
This MX5 I think is powered by a Sr20 and driven by Italian driver Fillipo Pirrini.
Bulgarian driver Todor Dunev travelled all the way from, funny enough, Bulgaria to compete at Drift Allstars (I thought I had it bad travelling from Northern Ireland). Todor seemed to have trouble with the track on Saturday but improved all weekend to upset quite a few other drivers… virtual uno card game online
Krzystof Terej was yet another competitor to travel from the continent to compete. Krzystof hails from Poland in yet another SR engined Mazda.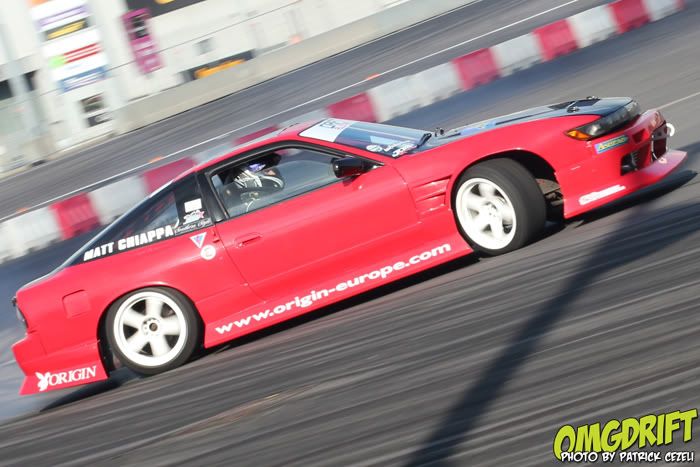 Matt Chiappa in his Sil80.
I kept getting a pain when I seen Brad McQueen's S14 – I think there was subliminal message on it somewhere, hmmmmm. slots that use paypal
Dan Moorhead was going so fast I couldn't get the shot right, no I just suck at photos lol.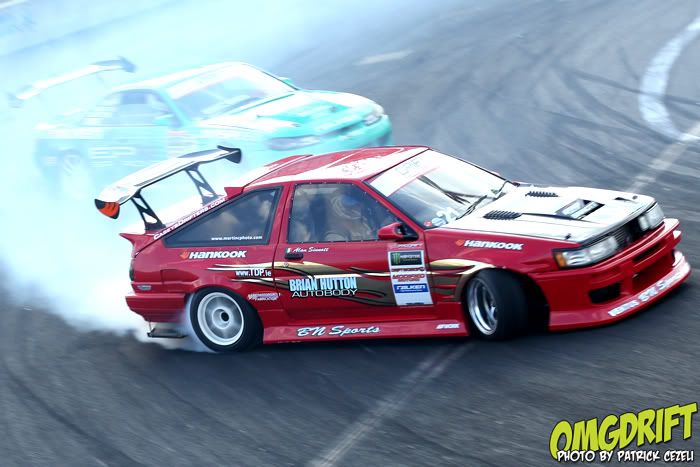 Newly crowned ProDrift champion Alan Sinnott was laying down the smoke and being super consistent as always.
I've said it before and I'll say it again – One of the most beautiful drift cars around and its forsale!!!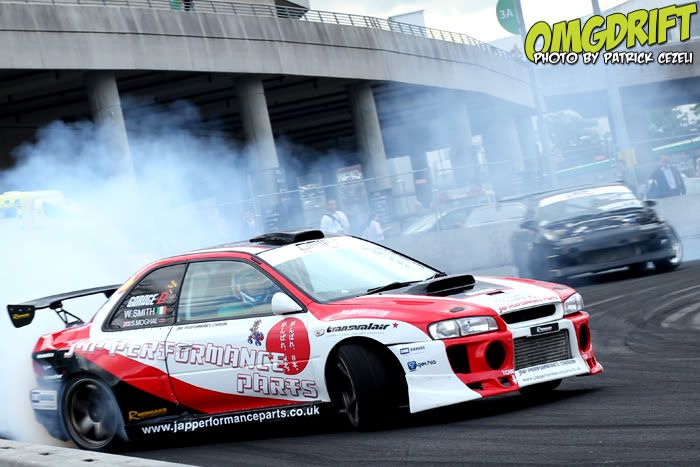 Walton Smith, yet another Irish competitor, in his Jap Performance Subaru. The day before the event I was lucky enough to get a look around Garage-D which is run by the Smith brothers. Such a cool place!!

Two of the best – Dai Yoshihara and Nigel Colfer during practice. slot online
Ah I found a pic of James Deane – pity it wasnt of the LBD/Rockstar Energy PS13 – but thumbs up anyway from the best drifter in Europe! Stay tuned to OMGdrift for driver blogs from James, Nigel, Christy and Mike Fitz over the coming weeks when we get to go up close and personal with some of the best drifters in Europe!