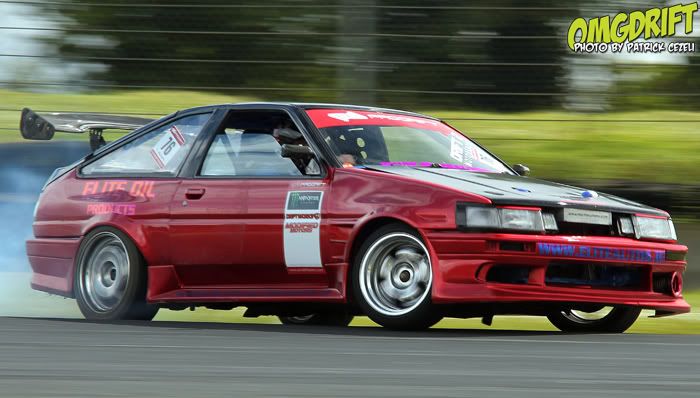 Not exactly an accurate title by any means. This was the first time I have personally shot drifting as a photographer. That doesn't even sound right as I am so far from even calling myself a photographer. I have to admit to having a lot more respect for you guys now after trying to shoot myself. Huge thanks to our photographer Martin Cunningham for the helpful tips and pointers so that I could even begin to shoot, not to mention the loan of lens when i needed them.
Above is one of my favourite ProDrift cars driven by Trevor Murphy – the paint job on this car is excellent and Trevor is far from afraid to throw this SR engined Corolla around.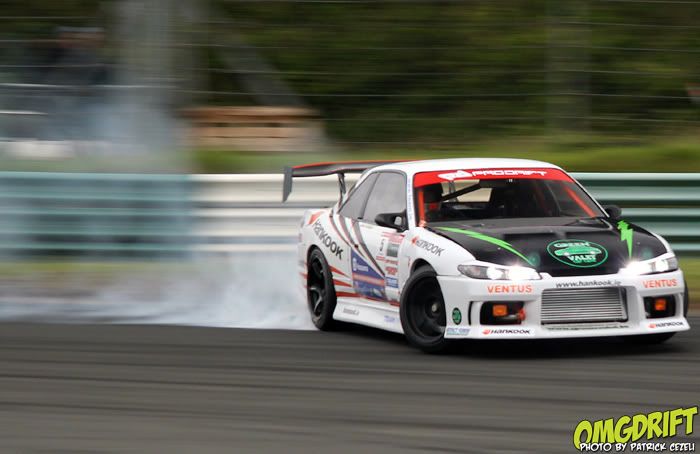 Alan Lenihan in his strawberry faced PS13 – this is an immaculately turned out drift car at every single round – normally I hate videoing white cars so i though photos would be the same however i got a nice snap here of Alan attacking the entry to the first corner.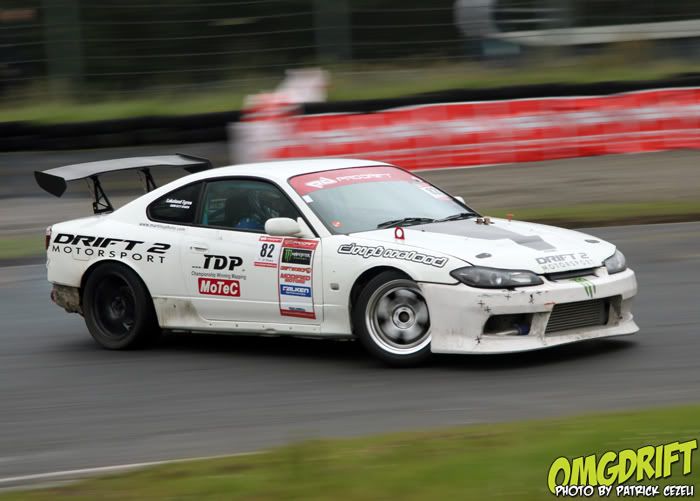 You may remember the above Francis O'Shea's Drift2 Motorsport S15 from the Mondello Practice session I posted about last week. Francis had a spot of bad luck that day but I told you he'd be back and he was. Only this time he wasn't attacking the pitwall but the armco further down the track!!! Luckily he got away with it and was having fun all weekend.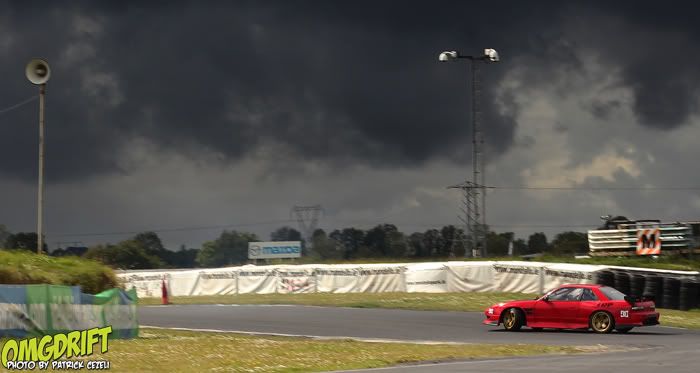 Ah Ireland in the summer – yes this is it, this is Ireland in the height of summer. The skies are threatening as Damien Mulvey enters Stena towards the finish line. It was great to see Damien back in his Onevia, now powered, like Martin said, by a SR engine. top online casino offers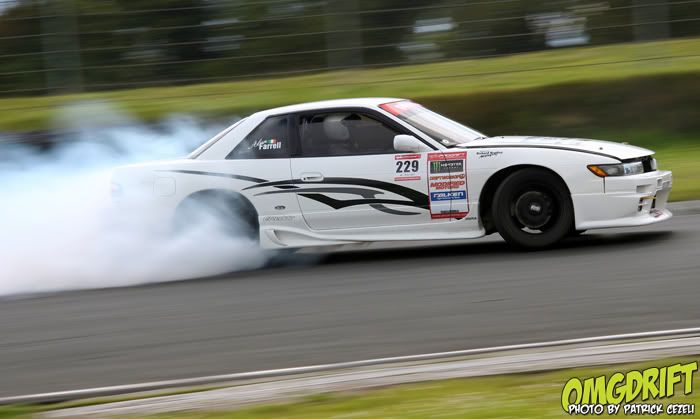 Alan Farrell was extremely impressive all weekend making it through to Sunday's competition along with Drift Ireland driver Mark Willis in his booted Corolla…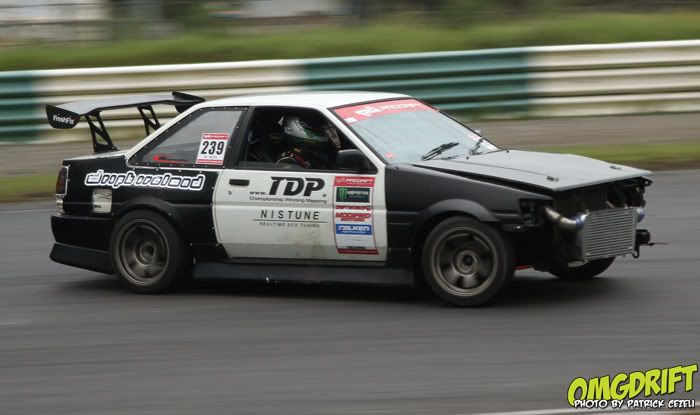 Mark had an amazing weekend showing a lot of more experienced competitors how it's done.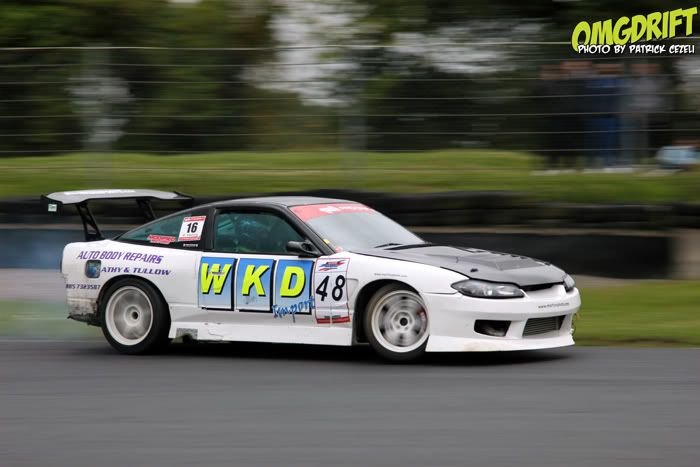 usa online casino bonus
I had predicted, after seeing entries on the practice day, that WKD team owner Wez Keating would be someone to look out for on Saturday's Non-seeded Pro competition. Wez did not disappoint driving really well all weekend and scoring 2nd, just behind Mark Willis.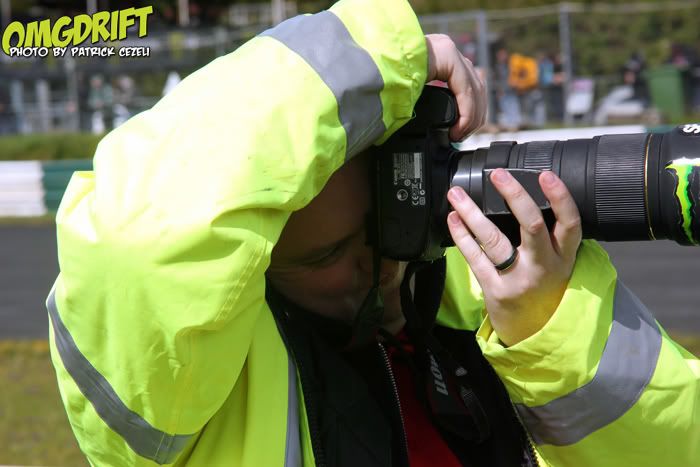 Martin getting that all important picture, either that or he was messing photographing one of the other media people – sometimes we have to keep ourselves amused between runs especially when we are standing out in the rain all day!!
The elder statesmen of ProDrift, Mike Deane, glides down past the judges tower. From watching ProDrift this past year or two Mike is always very consistent and a huge threat to any competitor.
Tomas Falvey's Super cool PS13 – I just love the colour of this car and the wheels – really stands out.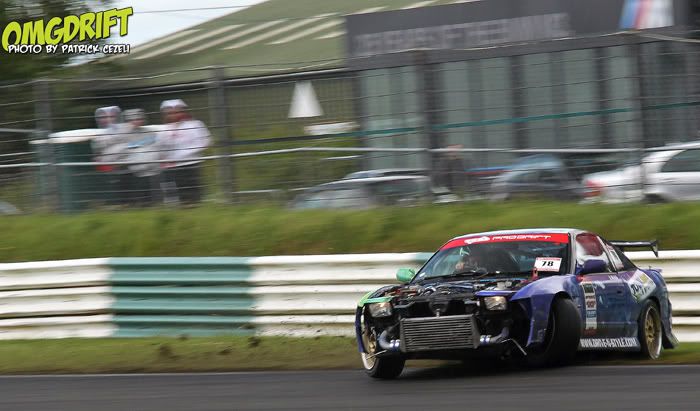 I don't know this guys name but I do know he is nicknamed Moose – so here is "Moose" having a huge moment on that difficult clip 1 to clip 2.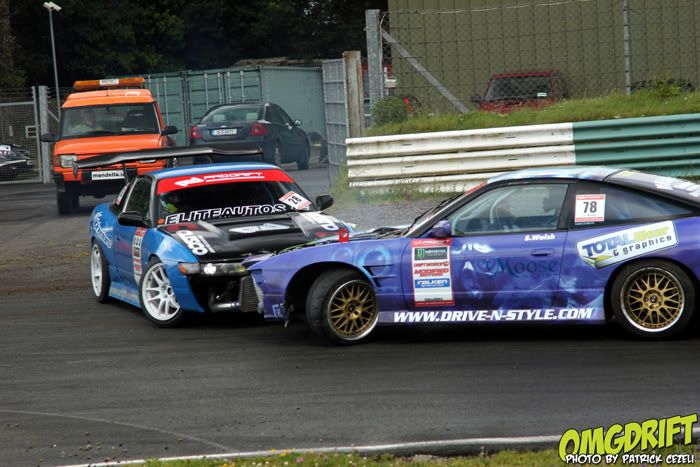 This is how it ended, Sil80 driver Kenneth Murphy hadn't much choice so the cars ended up "kissing" each other very gently.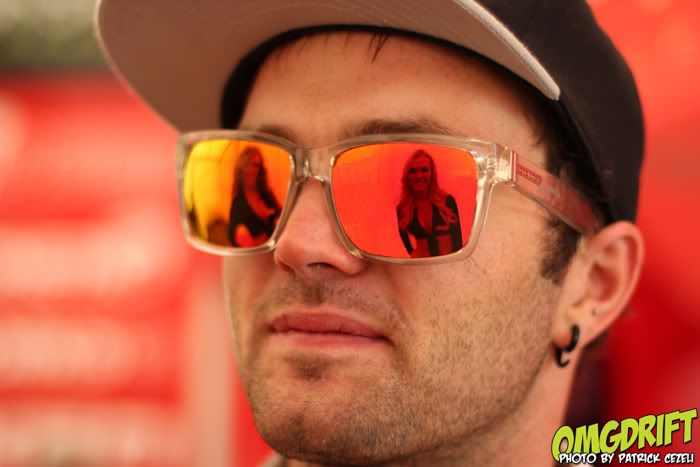 Just thought id throw this pic in for good measure – Aaron Nixon-O'Neill from Monster Energy is always a big personality in the Paddock and I took this pic whilst chillin with him and ProDrift babes Sammy Stacey and Roisin McLoughlin.
Anyway this was my first and possibly last photography post as I think I'll leave it up to the likes of Martin and Shane who know what they are doing. Have to admit though i did enjoy it! real online roulette money
whales of cash slot machine game